I have recently came across an issue. I was trying to do proof of concept project for one of my client. I tried to create Microsoft Flow using my Office 365 E3 Developer subscription. The flow created successfully but when I ran it throws the following error.
Start an Approval
The request failed. Error code: 'CommonDataModelNamespaceNotProvisioned'. Error Message: 'A Common Data Service database has not been provisioned for environment 'Default-535dc980-ce8a-49fc-8f50-9b930035e176′, or is currently being provisioned.'
Condition
ActionConditionFailed. The execution of template action 'Condition' is skipped: the 'runAfter' condition for action 'Start_an_approval' is not satisfied. Expected status values 'Succeeded' and actual value 'Failed'.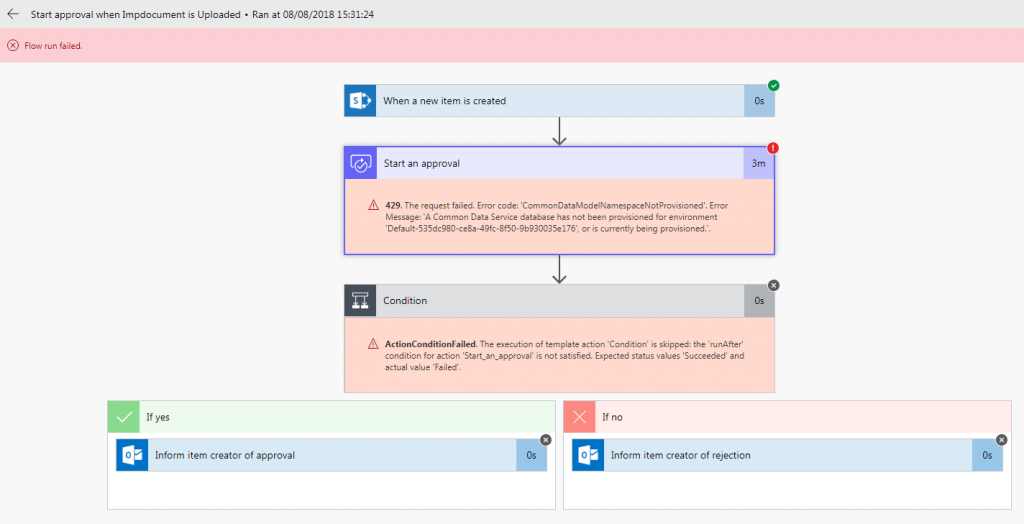 I tried to create Common data Service from Power app but "Environments" tab was not available under PowerApp admin portal.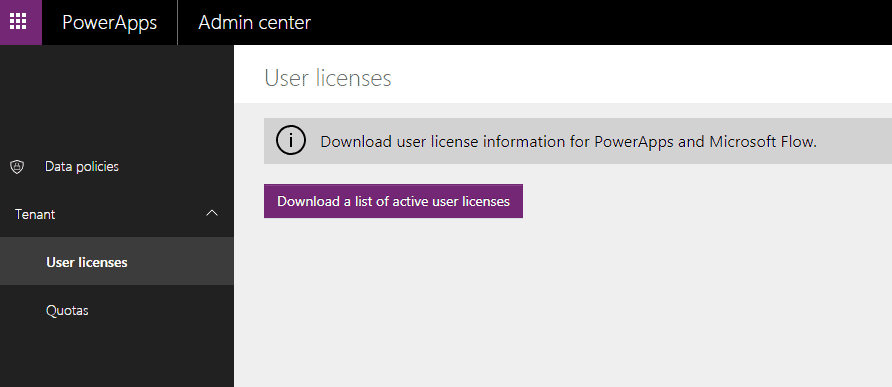 After talking with Office 365 support people they made it clear that Environments and Common Data Service database cannot be created under Enterprise E3 developer Plan. My question is then, how a developer can build and test flows using Office 365 E3 developer plan?