SharePoint is a new, modern platform for seamless collaboration, interaction and content management. SharePoint intranet allows members to set up a secure space for the document, data and information sharing, social activities, news, and events. For maximum efficiency of communication and team productivity, SharePoint communication site is the real thing. Communication sites are out-of-the-box sites where each team member can stay aware of what's going on, up-coming events contribute to discussion and company announcements.
Communication sites are elegant, not only because of dazzling layouts, but it is genuinely responsive and mobile friendly. The communication site templates allow sharing a large amount of data and information like contents, news and events.
It's straightforward and super fast to create communication sites. Follow the following steps to build a cool-looking site.
Create a Communication site
1. Sign in to your Office 365 portal.
2. Select the app launcher icon from the top left corner of the page and then select the SharePoint icon.
3. From the SharePoint home page, click + Create site and choose the Communication site template option.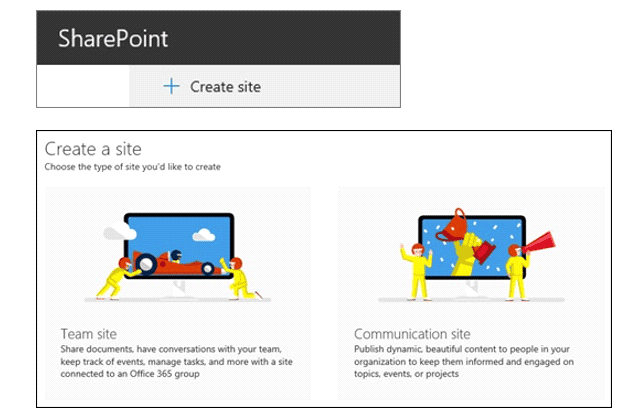 4. You can select one of the following three site designs:
• Topic site to share information such as news, events, and other content.
• Showcase site to use photos or images to showcase a product, team, or event.
• Blank site to create your design.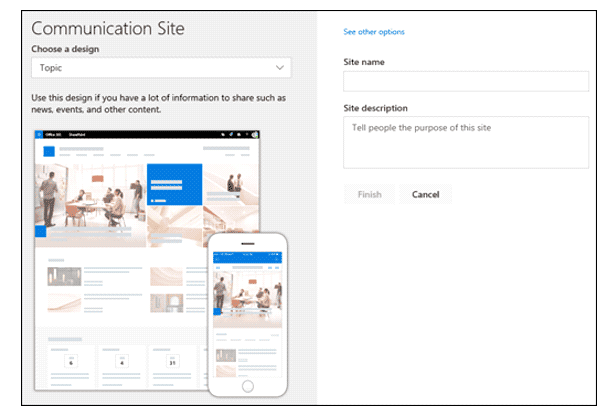 5. Enter the name for the new communication site and description box.
6. Click Finish. Your site will be created and will appear on the sites you are following. Note: (Your site will not inherit the permission settings or navigation of any other sites).
Setup the Layout for Communication Site
The new layout section offers you to change the page layout to accommodate any site design with contents effectively.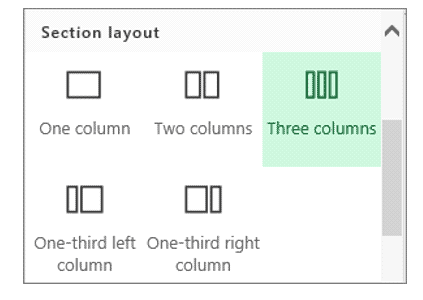 As you can see In above Image, you can now use new modern site templates to make a digital workplace and leverage Communication sites for a global SharePoint Intranet. You can still request the developers to build custom web parts (using new SharePoint Framework) if you have any intranet requirements if they are not covered in the communication site template.
KeaPoint is a SharePoint & Office 365 consultancy based in the UK, dedicated to empowering users through smart solutions. Our experience and skill set continues to expand in many areas. We develop solutions according to the best business practices in the industry.
If your organisation needs assistance with SharePoint & Office 365 and would like to see how KeaPoint can help, please get in touch.