I had a requirement in past where I need to create an InfoPath form which will be reusable for other custom solutions.
I have decided to create a re-useable template in InfoPath 2010. I think it's worth showing the steps.
I have created employee info form which was going to be used again several times. So, I have created the form by drag and drop contents to the pane and the end result are look like this.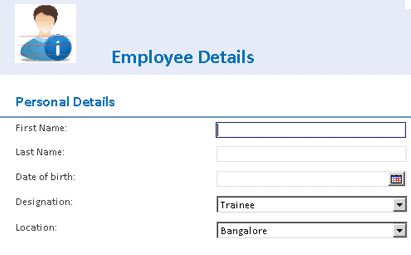 Once the form is ready follow these steps
Steps:
Now go to file and click "Save as" link. Give new template a name and save it on local disk.
Now from the controls section of the ribbon, click "Expand all controls" and then click "Add or Remove Custom Controls".
A new window will appear, now click on "Add" and follow the wizard by selecting template part and browse to the location where you saved the template earlier. Now your custom control is successfully added.
Create now form using custom control
Close the InfoPath 2010 tool and re open, create new solution and select blank form template. From the control menu select employee info control (control created in the first section) and the form will appear instantly. Now you can do the changes if want and save it.
It is very important that you create re-useable contents to save development time and efforts. J