As we know, in SharePoint 2010 we can install Language Packs and use more than one language at the frontend. We can find the language setting under "Site Settings", where we can select all the languages our site should use.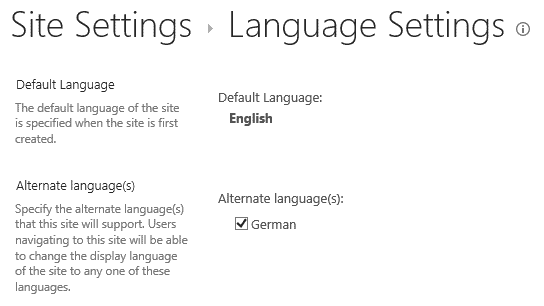 But when you try to switch to another language in the welcome control in SharePoint 2013, you will not see the option under menu item.
Switching between languages in SharePoint 2013 is moved to the language settings of the browser. To switch the language open Internet Options of the Internet Explorer, click languages and then change the language preferences.