In SharePoint 2013 a site mailbox is a central email and document sharing account which a team can access from a SharePoint site. It will generate an email address; any mail sent to that email address will be accessible via mail box of SharePoint site depending on user permissions. For example a project team may decide to use a site mailbox to save all project related emails and important messages which are visible to all other team members.
Steps to Configure Mailbox app in SharePoint 2013 Team site
Navigate to "Site Contents" page
Click on "Add an App" link
Click of the "Site Mailbox" icon as appear below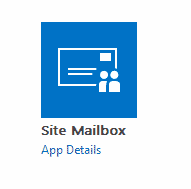 Click "Add" button, the mail box app will be installed on your site and the below icon will appear in "Site contents" page with status as "Installed".

You will also see "Mailbox" link inside "Quick launch" menu as appear below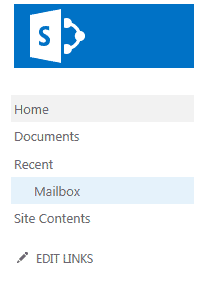 Click on "Mailbox" link, this will start provisioning new mail box for your team site.

Once, the mailbox set-up is complete, the below screen will appear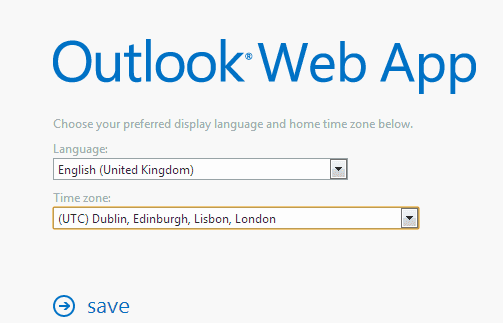 Select Language and Time zone, then hit "Save"
It will open the "Outlook web app" with welcome email saying
"Now you can send mail to [email protected] and it will land in a mailbox just for the people in this site. Visit the mailbox on the Eblogin Team site to see for yourself".
You can now CC emails at above address if you want to share them with other team members via mailbox.
To test this, I just sent an email to above address and it was showing inside new mailbox.
There are various ways to forward important email to your mail box which will help the team to collaborate in better way.